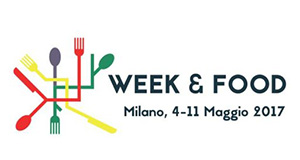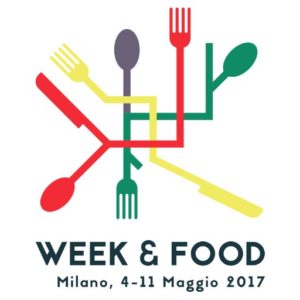 Two years after the Expo, the excellence of food industry came back to Milan with the Week&Food events. Week&Food animated streets and squares of Milan from May 4th to 11th, at the same time of the 2017 Tuttofood edition , the international food salon, held from 8 to 11 May in the halls and exhibition area of Fiera Milano with more than 2,000 exhibitors, cooking show and exclusive aperitifs in the most emblematic locations. Week&Food is also promoted by TuttoFood, in collaboration with Lombardy Region, Milan City Council and Confcommercio Milano.
The area around Arco della Pace had been designated as info points for 2017 TuttoFood events that involved the public, echoing the few initiatives in the most trendy areas of the city such as Garibaldi-Porta Nuova, Sempione and Tortona. It started at The Mall of Porta Nuova, where from 4 to 7 May the Taste of Milan was held. During the Taste of Milan the star chefs met the public in an area where it was possible to taste the dishes offered by the JRE (Jeunes Réstaurateurs) and participate in "Blind tasting" initiatives. From 8 to 10 May, at Superstudio più, Milan, five days of non-stop culture and food in four thematic areas between cooking show, tasting and talk show. Among all the initiatives in the city, the street food stands, in collaboration with FoodFriends, the project realized by Confcommercio Milano, Lodi, Monza and Brianza, have been really appreciated by the public.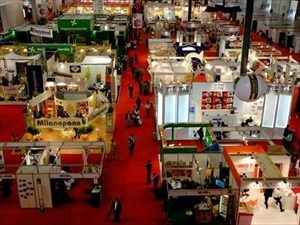 Furthermore, four dining circuits dedicated to gourmand: Tradition,  Innovation,  International, Top. The initiatives included: FoodFriends Day with tastings and presentations of grocery stores and markets; FoodFriends Party Conference in some streets of the city; FoodFriends Weekend dedicated to hospitality and FoodFriends Charity against food waste; restaurants, bars and clubs offered menus and tasting aperitifs; participation of Confcommercio's associations to events, cooking show and solidarity projects around the territory.
Week & Food also offered moments of reflection and awareness. In collaboration with FederBio, on Saturday 6th and Sunday, 7th May, Bio Days were dedicated to sustainability, nutritional values, motivation for consumption with tastings, debates, as well as discounts at organic restaurants and stores. During Week&Food there have been also the opportunity for children from 3 to 12 years old: laboratories, food education, like a simulated farm, a child-sized garden and cooking activities for "little chefs".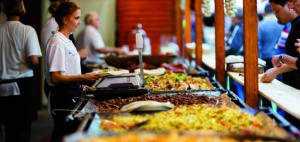 Among other things, Fiera Milano was characterized by new areas: Fruit & Veg Innovation, by Vinitaly International Academy in collaboration with Veronafiere, Confagricoltura and Wine Discovery; scientific debate on nutrition at Space Nutrition with food manufacturers and consumers, realized with Akesios and the University of Milan. Also, great attention to professionalism with areas dedicated to training, offered by TuttoFood Academy.
Through the Week&Food, TuttoFood involved industry and territory in the agri-food system with a concept based on exhibition excellence , thanks to the number of exhibitors that has increased since the 2015 record edition of Expo, in which they were about 2800. And there have been more than 3,150 buyers from Italy and abroad, with the largest delegations coming in the order from USA, Canada, South America, Germany and the Gulf Countries.